Regular price
Sale price
$75.00 USD
Unit price
per
Sale
Sold out
Share
About The Painting:
"The Up-Side of Down" was inspired by a 2009 assault and battery that hospitalized me with multiple facial fractures, severe eye trauma, and a concussion. My signature icon, which I saw flashing in my head during the concussive state, is a key repeating element in this series that represents life growing from death and discovering the positives in negatives.
Have you ever felt like you gave every piece of yourself to someone until there was absolutely nothing left? There are some people in this life that know nothing other than how to take, while there are others that know nothing other than how to give, until there is nothing left. Are you a taker or a giver? How much do you have left? What are you willing to give? Would you give everything for the one you love...until you are nothing?
5/22/19
Lately I've been feeling like I have almost nothing left in me. I've been chasing a dream my entire life that nobody else can see but me. Though I may have almost nothing left, I will give everything that is or may be left in my pursuit of that dream. I will squeeze out every last drop until I see what nothing really looks like. If I don't make it, so be it. I would rather die trying than not know. I would rather fall short going after everything I have ever dreamed of than deliberately stop short and live a mediocre life of comfort because I'm too scared to take the chance. You must initiate that risk. You have to jump. If you don't, the end is a forgone conclusion already. Giving everything is the only way you will ever truly know how far you can go and what's inside of you. It is the only way you will ever truly know yourself. Until you do, you already are nothing. Only when you reach that level of emptying the tank 100% and having nothing can you truly become everything. 
-Better to be nothing, having given everything, than to be everything, having given nothing... 
CONTACT ME FOR ORIGINAL AND CUSTOM ORDERS & UPGRADES
Original 48in x 30in: SOLD
Standard Canvas Features:
Gallery quality canvas print displays vibrant artwork that is built to last. Printed with HP Latex Inks that are fade resistant. Inks are water based and solvent free so rest assured there are no harsh chemicals in your home. Assembled with 3/4" thick wood frame and glued wood core stretcher bars.
All canvas prints are wrapped and shipped in fitted packaging
• Ready To Hang - Mounting hardware comes attached.
• Leveling Bumpers Included - For wall protection.
• Semi-Gloss Print - Increased vibrancy of artwork.
• Beveled Wood Stretch Bars - Make frame less noticeable on front of canvas.
• Industrial Strength Staples - Ensure a tight fit that is sure to last.
View full details
Shipping

Worldwide shipping + FREE shipping on many items. Message to verify shipping on originals.

Payment Plans

Multiple payment plan options available because art should be accessible to everyone.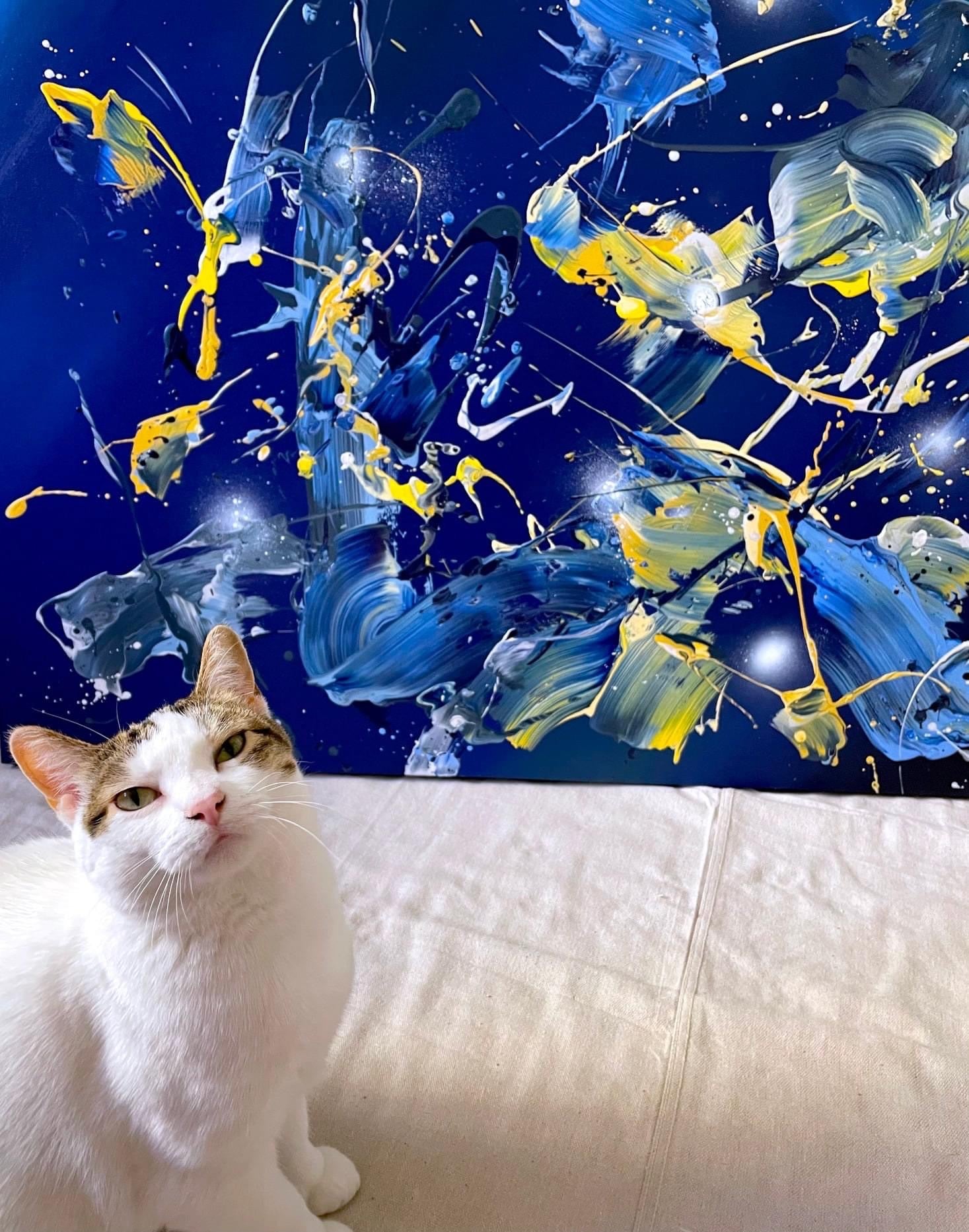 Superstar employee Braska wants to tell you that your support puts food on the table & paint on the palette