Regular price
Sale price
$75.00 USD
Unit price
per
Sale
Sold out
Share
About The Painting:
Commencing upon the precipice of homelessness, "The Boy In The Box" follows the rigid geometric structuring of the "The Up-Side Of Down" and represents the perpetual quest for personal freedom and breaking outside of the box.
"Reconstruction of the Chimera (Zachericle)" tells the story of the mythological phoenix while also incorporating personal narrative elements and concepts of the ouroboros & chimera. Created during my 2012 artist residency, it was inspired by a young man named Zach. Zach would stop by on a daily basis to grab a piece of candy from the bucket I left by the door for those passing by. One day, Zach decided to step in a little further than usual which led to a deeper conversation. I handed Zach a print of my work for stopping by, at which point tears welled up in his eyes. It was at that time that Zach told me he had been living on the street and was just accepted into a program where he would have a bed to sleep for the first time in a long time. My print, he said, was one of the only things in his possession that he could call his own, and the first thing for him to hang above his bed. By the time I finished this painting, Zach had stopped coming by. I don't believe he ever saw it and hopefully that's because he's doing well. Sometimes we just need a chance to start over.
The ashes in this piece are from a painting I burned titled "The Transmutation of Miss-Tere" and the cut fragments are from a piece titled "Sacrifices and Second Chances (The Day Eye Made The Devil Blink)."
CONTACT ME FOR ORIGINAL AND CUSTOM ORDERS & UPGRADES
Original 60in x 60in: SOLD
Standard Canvas Features:
Gallery quality canvas print displays vibrant artwork that is built to last. Printed with HP Latex Inks that are fade resistant. Inks are water based and solvent free so rest assured there are no harsh chemicals in your home. Assembled with 3/4" thick wood frame and glued wood core stretcher bars.
All canvas prints are wrapped and shipped in fitted packaging
Ready To Hang - Mounting hardware comes attached.
Leveling Bumpers Included - For wall protection.
Semi-Gloss Print - Increased vibrancy of artwork.
Beveled Wood Stretch Bars - Make frame less noticeable on front of canvas.
Industrial Strength Staples - Ensure a tight fit that is sure to last.
View full details
Shipping

Worldwide shipping + FREE shipping on many items. Message to verify shipping on originals.

Payment Plans

Multiple payment plan options available because art should be accessible to everyone.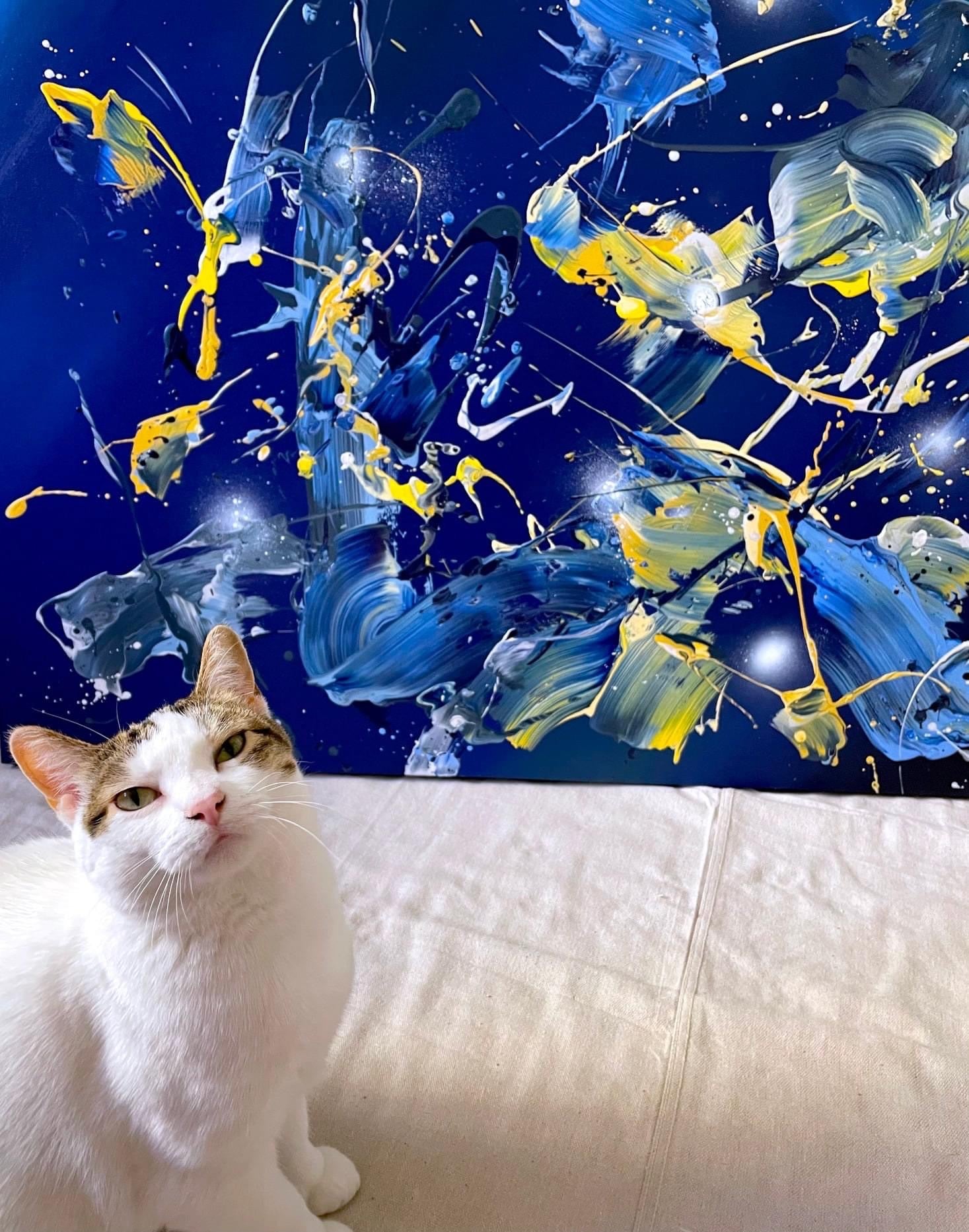 Superstar employee Braska wants to tell you that your support puts food on the table & paint on the palette